Getting CMMC Implementation in Oklahoma (OK)

Security is one of the most important elements in a company, even more than quality products and services if you ask us. This is why getting CMMC certified in Oklahoma will be one of the tasks you will have from now on if you are a defense contractor or DIB company.
The U.S. Department of Defense created the CMMC program to guarantee defense contractors are able to provide a certain level of cyber hygiene.
But before getting there, what is CMMC in specific?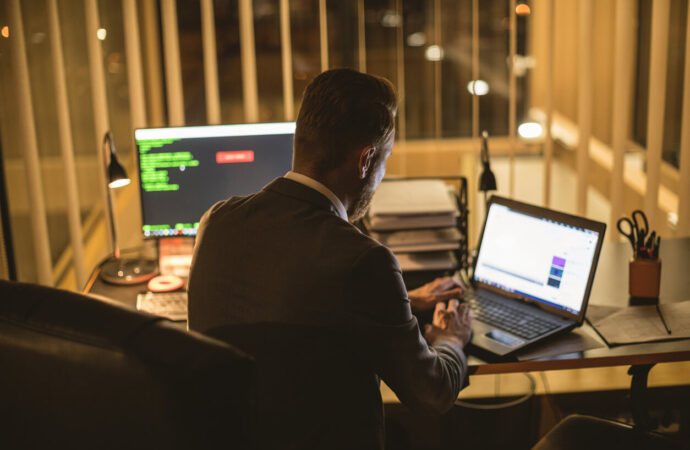 It stands for "Cybersecurity Maturity Model Certification" and it is a framework that contains five maturity processes and levels that consist of specific cyber hygiene. The goal for this very recent certification is to guarantee companies are able to protect their clients' information but also provide all the security necessary that must be involved in a project.
Defense contractors—in particular—have a hard time ensuring this since the contracts with clients involve many aspects and elements that are difficult to control. As a result, many DIB companies and all parties involved in this area lose millions of dollars every year.
To prevent this, CMMC was created and is a certification that will be mandatory from April 2021 and onwards. Therefore, if you qualify as one of these contractors or companies, you will need to determine the level of cyber hygiene and compliance with the program.
At IQC The ISO Pros of Oklahoma, we can help you with this process despite it being a very recent certification. After all, we have trained our experts since the first document came out since we wanted to prepare for the very necessary certification for DIB companies.
This means you can rely on us for the entire task of implementing it and get you certified in no time.
What maturity level is the right one for your company?
---
As we mentioned before, there is a total of five maturity levels where each one builds upon the other. This means you need to comply with one level in order to start focusing on the requirements of the next one and comply with it as well.
To make it simple, you cannot get certified in level 2—for example—unless you comply with the requirements in level 1. With that said, the levels go from basic cyber hygiene to advanced one as well as include different aspects that influence the framework you establish for your company.
Level 1 is entirely about the basics of cybersecurity and how you can start to implement the system—and actually establish it—to offer certain security.
Level 2 moves onto a more intermediate level until you are able to reach level 3 that focuses on the protection of Controlled Unclassified Information.
For the last 2 levels—4 and 5—, the focus is to reduce risks from Advanced Persistent Threats.
Our team at IQC The ISO Pros of Oklahoma will help you to understand all levels and determine which one you must reach for your company.
Leave everything to us and you will get CMMC certified in no time.
IQC The ISO Pros of Oklahoma can help you implement, train on, consult, and have your company and/or organization certified on the following ISO Certifications:
If you want to enjoy the above-listed benefits, contact IQC the ISO Pros of Oklahoma, now. Our services are accessible in all of the below-mentioned cities: