Getting IATF 16949 Consulting in Oklahoma (OK)

Quality management standards are divided into primary and general ones and then, primary but more specialized standards. This is why automotive companies have to focus on getting IATF 16949 certified in Oklahoma besides implementing other standards.
By now, you must be familiar with ISO 9001 since it is the primary and international standard for the quality management system. However, this standard focuses on a more general approach to establish your system and without any specific requirements for your type of company.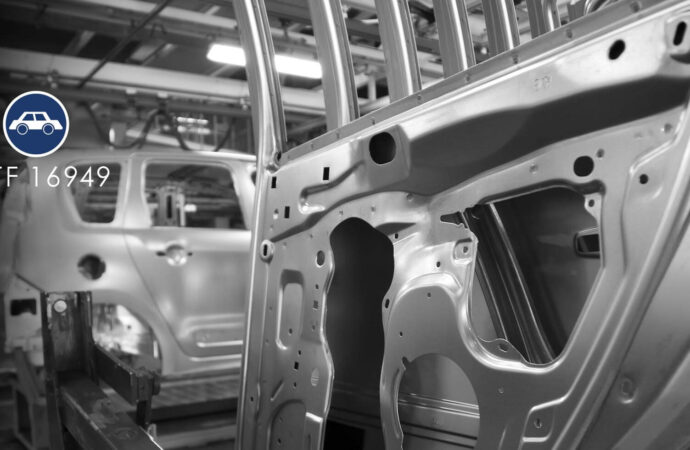 This is not a bad approach nor something you can just ignore. Actually, ISO 9001 is of great value and you need to get certified in it to not only comply with regulations but also bring improvement to your products and customer satisfaction.
But for automotive companies, IAFT 16949 offers a more detailed document with requirements that are aimed at the industry in specific. Thanks to this, automotive manufacturers, suppliers, and most organizations involved in the supply chain are able to work in their needs and objectives that are only in the automotive industry.
For this, the standard needs to establish requirements to have a quality management system that is specialized in automotive parts and services alone. Now, the main focus on both ISOs is also different because while ISO 9001 is more a customer satisfaction standard, IAFT 16949 focuses on it + product safety and process improvement.
All this is possible thanks to the framework established in the ISO. With that said, a very common question to understand why IATF 16949 is so relevant for all automotive companies lies in the name itself: why 'IATF' and not 'ISO'?
IATF stands for "International Automotive Task Force" and it is a group of automotive manufacturers and companies that understand the needs of everyone in this industry. A few years ago, the ISO 16949 actually existed and was also for the automotive industry. However, it did not address the needs of the companies and this is when the organization decided to create one with more specific and accurate requirements.
To understand all this, our experts at IQC The ISO Pros of Oklahoma can train you in the ISO and ensure you are even able to implement it later on. Also, make you capable of handling any changes and additions to new versions in the future.
How IATF 16949 benefits your organization
---
Besides being able to establish a quality management system that is more accurate and precise for your type of company, many benefits come from its implementation:
Develop the ability to provide safe and quality products that meet regulations and requirements.

Identify and address risks in the supply chain and associated with your company's processes.

Drive innovation and improvement.

Increase productivity and efficiency.

Demonstrate you follow sustainable and responsible practices to obtain the products and services.

Achieve continual improvement in the quality management system.
Once getting certified with us at IQC The ISO Pros of Oklahoma, you demonstrate compliance with all the ISO and therefore, clients will trust your products and services even more.
IQC The ISO Pros of Oklahoma can help you implement, train on, consult, and have your company and/or organization certified on the following ISO Certifications:
If you want to enjoy the above-listed benefits, contact IQC the ISO Pros of Oklahoma, now. Our services are accessible in all of the below-mentioned cities: