ISO Pros of Oklahoma Provides ISO Services Statewide

Finding the right company for your ISO needs will take some time if you are in Oklahoma. Not because of the few options but rather the opposite: trying to find one that can implement standards such as ISO 9001 and is reliable enough to leave the entire task to it.
Fortunately, our company IQC The ISO Pros of Oklahoma is available in the entire state of Oklahoma and can help you to implement the ISO standards you need to bring value to your business.
Also, to comply with a wide range of requirements and be able to boost your systems, operations, and improve your processes.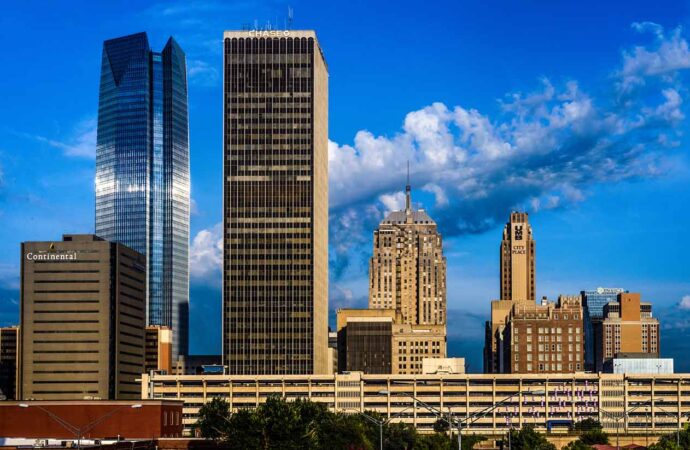 For us to be able to deliver our services to every city in the state, we had to establish different offices and make sure your company and everyone's business is able to reach out to us. Now, can we actually help you with the ISOs required in your business? We are very confident about it.
We have included over 30 different certifications in our services that include ISO 9001 and the most known standards such as ISO 14001 and ISO 45001. Since those can be implemented in any company—and they are quite required—, we have made sure to keep them as part of our main ISO standards.
However, we have many others available that range from mandatory to voluntary as well as general or specialized ones. This means you can reach out to us to implement standards that help you to comply with mandatory regulations but also for those that can help you to improve systems and processes in your company.
Actually, one of the most requested certifications in Oklahoma is CMMI. It stands for "Capability Maturity Model Integration" and more than being an ISO, it is a program that helps companies to achieve continual improvement in their performance and processes.
By doing what? Nothing else but determining and knowing their capabilities. For companies in Catoosa, Bixby, Tulsa, and any other city in the state, we highly recommend implementing it and getting certified since the improvements and results are great for any type of company.
And of course, our team at IQC The ISO Pros of Oklahoma will make sure you go through the entire process as smoothly as possible.
What are our main services?
---
Our services are divided into the ISO standards and certifications we offer but also in the specific tasks we handle for you. We already mentioned a few of the standards available and to know more about the other 22+, you can have a look at our "Additional ISO Certifications" page or contact us anytime.
But for the specific tasks, we can do for you, our services focus on training, consulting, implementation, auditing, and certification. For training, our team of experts will make sure you understand the ISO you want for your company and allow you to either implement it or handle future changes and issues.
For consulting, you will have our team next to you in any step of the process. And for the rest, we will handle the entire implementation for you to comply with all requirements and make sure to perform auditing to provide you with the certification at the end.
Therefore, feel free to contact us from any city in the state, and rest assured we have the services you need.
IQC The ISO Pros of Oklahoma can help you implement, train on, consult, and have your company and/or organization certified on the following ISO Certifications:
If you want to enjoy the above-listed benefits, contact IQC the ISO Pros of Oklahoma, now. Our services are accessible in all of the below-mentioned cities: