Top ISO 9001 Consultant in Oklahoma City, Oklahoma (OK)

For companies in Oklahoma City that need to implementing ISO 9001, the task will be difficult unless they find reliable experts or professionals that can assist them with the implementation. Fortunately, our experts at IQC The ISO Pros of Oklahoma are more than qualified and experienced to assist you in the entire process.
We have been in the ISO industry for over a decade and we understand the entire extension of ISO 9001 for any organization.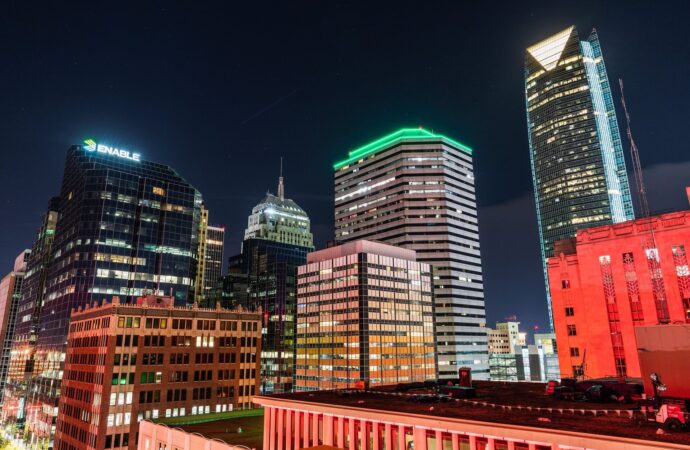 The standard aims for the quality management system of the company and to improve its processes to guarantee you obtain the desired results, which are your products and services. The main goal is to meet customer satisfaction with them and ensure you are able to continuously provide services and products that are valuable for your clients. ´
Now, ISO 9001 is not the only quality management standard we are able to implement nor the only ISO certification available in our company. Some organizations need to comply with extra ISOs and requirements depending on the industry they are part of.
In other words, some ISO standards are specialized and created for a specific industry. ISO 13485—for example—is a quality management standard that is aimed at medical device companies alone and unlike ISO 9001, it is not aimed for customer satisfaction but rather for product safety.
The guidelines in it provide extra requirements to guarantee each product and device is properly made and is safe to use for any person that acquires it. Although customer satisfaction is also an objective with the ISO, it is not the main one nor what medical device manufacturers and organizations consider when implementing it.
Other standards such as AS9100 for aerospace companies and IATF 16949 for automotive organizations are also available for certification and aimed for quality management. If you need to implement any of them, we will be more than happy to assist you in the entire process.
Why get ISO certifications for your company
---
All ISO standards come with benefits, being the continual improvement in the area and system they are focused on one of the most relevant ones. Therefore, whenever you consider getting a certification, you might focus on it thinking about how you can comply with legal requirements and other regulations.
But in the process, you will be able to bring more benefits, value, and improvement to your company. Following the previous ISOs, all of them have a few things in common and we are sure you will enjoy all the good things if you decide to implement them—or if you need any, to be more specific:
You get to improve processes.

Provide continuous quality products and services.

Meet customer satisfaction.

Keep safety and quality in check.

Offer products and services that are actually valuable for your customers and other people.

Have more control over your processes and quality management system.
For any of these certifications, keep in mind that our team at IQC The ISO Pros of Oklahoma is able to provide you with it once the implementation and auditing processes are over.
IQC The ISO Pros of Oklahoma can help you implement, train on, consult, and have your company and/or organization certified on the following ISO Certifications:
If you want to enjoy the above-listed benefits, contact IQC the ISO Pros of Oklahoma, now. Our services are accessible in all of the below-mentioned cities: